OVERBERG BIRDING ROUTE
The ecotourism subset with the quickest growth is recognized as bird-watching tourism, which aims to see birds in their natural habitat. Consider the Cape Floral Kingdom, breathtaking terrain and seascapes, renowned wines, whale watching, diverse peoples, and the list goes on and on why the Western Cape region of South Africa is so well known as a tourist destination.
This website promotes one of the province's best-kept secrets: the Cape is home to a wide variety of highly sought-after indigenous bird species, including the Cape Sugarbird, Orange-breasted Sunbird, Victorin's Warbler, Protea Seedeater, African Penguin, and many others. Additionally, a rapidly expanding bird-watching community needs to be properly introduced to a number of underutilized and ecologically diverse birding locations, including De Hoop nature reserve, the Langebaan lagoon, Nature's Valley and the Tsitsikama National Park, the Karoo and Agulhas National Parks, and many others.
There are already a number of intriguing birding goods available. The Cape pelagic birding cruises are regarded as among of the greatest in the world. The African Penguin colonies at the Boulders near Simon's Town and Stony Point at Betty's Bay also require no introduction.
This website attempts to provide current information about birding in the province to local, regional, and worldwide birders. Six birding routes are now being planned for the West Coast, the Overberg, the Winelands, Garden Route and Little Karoo (Eden), the Cape Peninsula and the Great Karoo, mostly based on the boundaries of the province's six District Municipalities.
In addition to significantly relying on local and regional tourism groups, each birding route's unique conditions will be taken into consideration when developing resource materials including websites, brochures, checklists, and posters. The resource material will, however, be given a basic uniform design in order to ensure meaningful continuity at the provincial and national levels.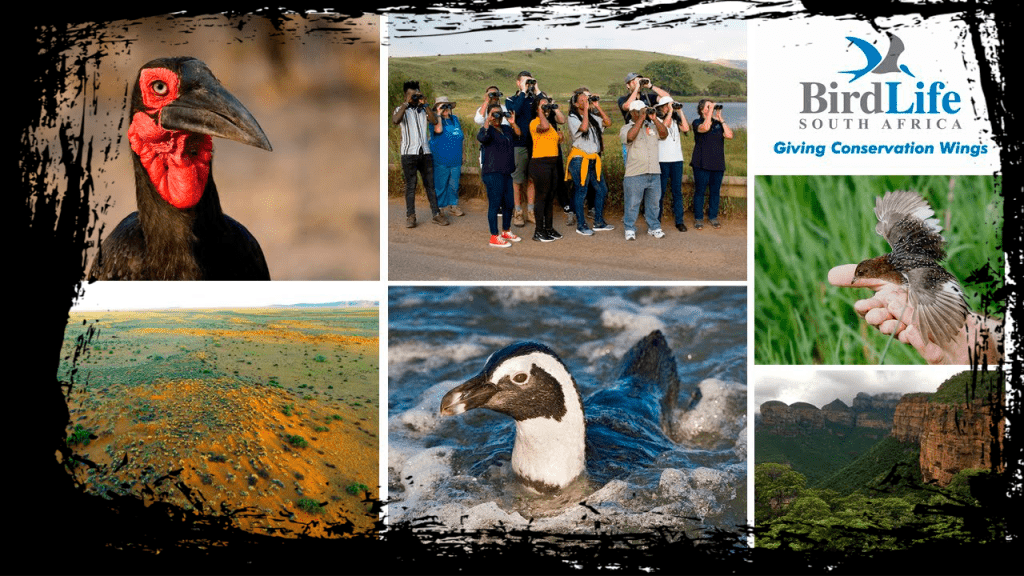 BirdLife South Africa prioritizes the protection of birds and their habitats, hence the CONSERVATION portion of this website primarily focuses on pressing problems in the region. Developments in the Langebaan lagoon, Verlorenvlei, and Bantamsklip are only a few examples of persistent threats to Important Bird Areas.
The evolution of environmental impact assessment studies is continually updated in order to provide website users with the most thorough picture of the most recent advancements. The need for conservation of specific species or groups of species is also underlined, and recent reporting has concentrated on calls for birds such the African Penguin, Verreaux's Eagle, and Ludwig's Bustard, among others. Regular updates are also provided on the province's SABAP2 bird atlas project.
Regular contributions from birders-friendly businesses, birders, and tour operators help visitors understand the services that are offered. Advertorials for bigger reserves, guest farms and lodges, destination listings for smaller facilities, and banner ads for organizations looking to market services are just a few of the several types of advertising options that are accessible.
WILFRED AND MARCIA'S NAMIBIAN SAFARI
On Thursday, February 10, 2011, we departed Somerset West for our first overnight stop in Springbok to begin our journey to northern Namibia. Our second overnight stop was at Hardap Dam, which is also a well-known birding destination in Namibia. Unfortunately, our visit was limited and the conditions were unsuitable for a thorough birding report. But there's a lot to be desired about the accommodations.
Due to an unusually high rainfall cycle, the journey across Namibia was intriguing while being long and exhausting. Even in the south, which is covered in knee-high grass, the veld is abundantly green and vegetated everywhere.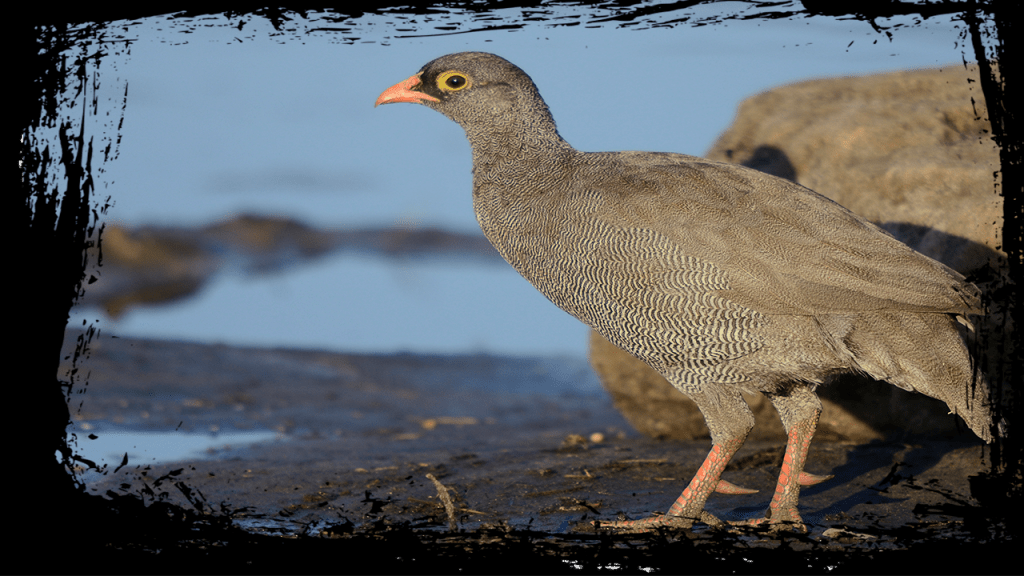 When we did reach Waterberg Plateau Park, we were astounded by its stunning surroundings and diverse birds. We ticked off the Red-billed Francolin, our first lifer, as we entered the gate. We crossed off the Yellow-billed and Grey Hornbills as we checked in. Three Ruppell's Parrots were waiting for us when we arrived to our Bush Chalet, and during the course of the following 36 hours, we encountered small groups of these Parrots at least ten times at various sites across the park.
We saw a large number of go-away birds, hornbills, and purple rollers while walking around the park. We were overjoyed to see our first Black-backed Puffbacks and White-crested Helmet Shrikes. The Ground-scraper Thrush was widespread throughout the park and was quite tame. We were able to capture some excellent images of these stunning birds, including an adult nursing a young. It seemed like we were in an aviary while sitting on our verandah.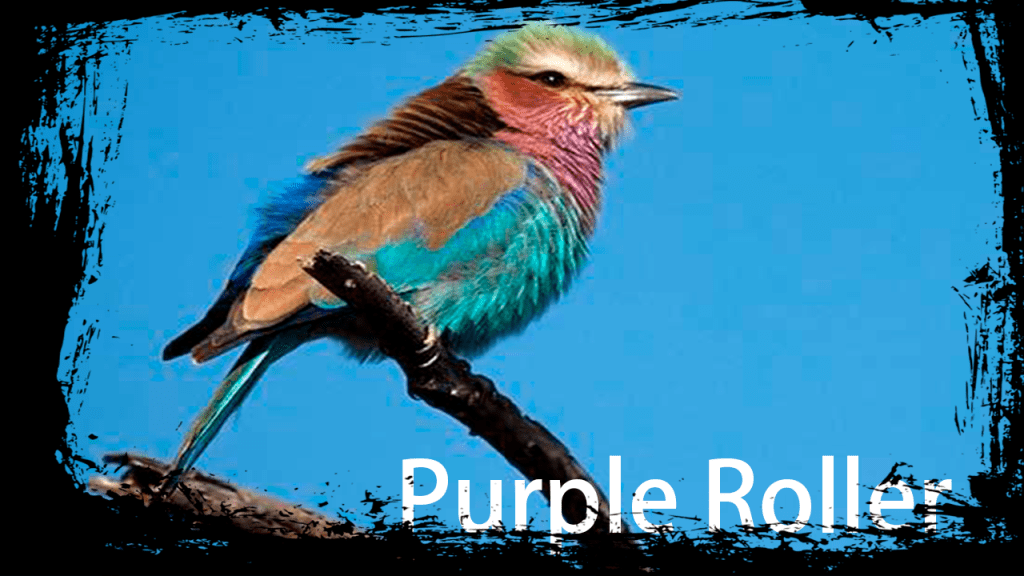 Numerous birds, such as francolins, parrots, thrushes, starlings, drongos, and hornbills, frequented our lawn area in addition to the Damara Dikdik (little deer), a Nagapie, and a Spotted Gennet. Aside from those mentioned above, we also saw the following birds during our one and a half day visit: Pale-wing Starling, Burchell's Starling, Green-winged Pytilia (Melba finch), Violet-backed Starling, Red-backed Shrike, Rosy-faced Lovebirds, Glossy Starling, Masked-Weavers, Yellow-bellied Eremomela, Marico Sunbird, Pririt Batis, Blue Brown-crowned Tchagra, Lesser Grey Shrike, Shikra, Carp's Tit, Grey-backed Chamoropetera, and Acacia Pied Barbet. Along the 60-kilometer park access road.
At Okaukuejo, we had a wonderful hut with a view of the waterhole, and we loved relaxing in a tree with a massive Sociable Weaver's nest perched over our heads. When a Gabar Goshawk paid them a visit, their chattering became frenetic and continued until a Forked-tailed Drongo scared it away.
The stunning Shaft-tailed Whydah, Common Scimitarbill, Cinnamon-breasted Bunting, Red-headed Finches, and a Brubru were among the other birds that frequented the tree. Several African Wattled Lapwing were visible during our visit, feeding around the waterhole.
Hobatere Lodge in Damaraland was originally where we intended to stay, but owing to a fire event, all reservations were canceled and moved to other lodges nearby. Fortunately, we were able to shift to Huab Lodge, which is also in Damaraland and has roughly the same birding chances, midway between Khorixas and Kamanjab.
We observed several hornbills and birds of prey on the way to Huab Lodge. There were around 8 or 9 Yellow-billed Kites hovering above the road in one place, as well as a Marshall Eagle, Brown Snake Eagle, Little Sparrowhawk, Ovambo Sparrowhawk, and Gabar Goshawk. We startled a group of Chestnut Weavers and Cinnamon-breasted Bunting who were drinking from a sizable puddle of water in the road at the turnoff to the "Rock Finger" (Vingerklip). Our first sightings of Bare-cheeked Babblers, White-tailed Shrikes, Black-backed Puffback, Carp's Tit, Violet-Back Starling, Grey-backed Cameroptera, Blue Waxbill, and Grey-headed Kingfisher were made at the Lodge itself.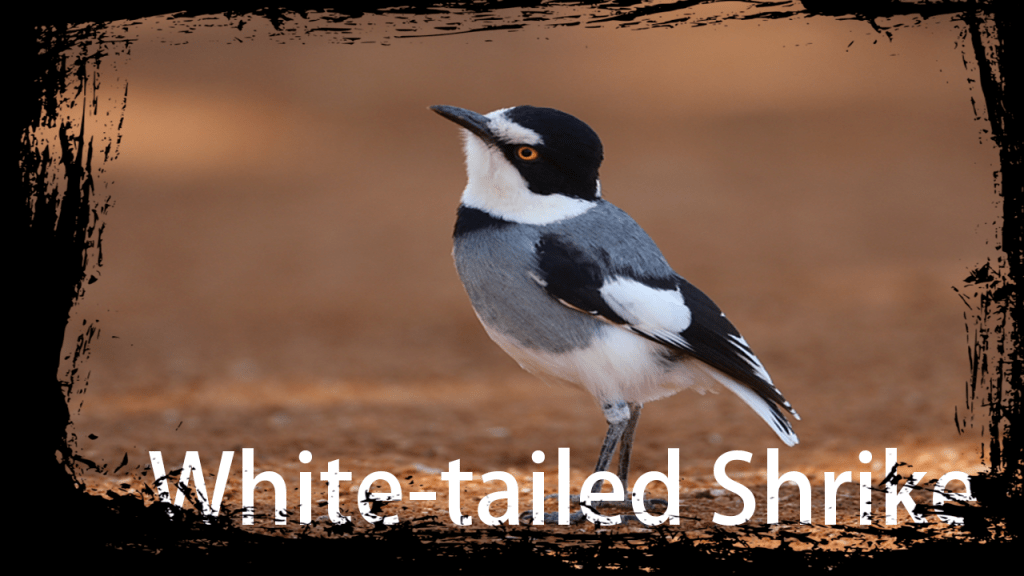 Long and on rough dirt roads that weren't quite up to Namibia's high standards, the trip to Kunene took a while. We saw our first (African) Yellow-bellied Greenbulls, Meve's Starling, Rufous-tailed Palm-Thrush, and Woodland Kingfisher after traveling approximately 6 kilometers on the worst road one could possibly imagine. The African Golden Oriole, Pied Kingfisher, Rosey-faced Lovebirds, African Paradise Flycatcher, and African Mourning Dove were all present, as well as other old favorites.
A little Black Crake started to appear often about the camp. It was difficult to shoot pictures because of the poor lighting conditions, which were made worse by the camp's dense forest of trees and heavy cloud. The Kunene River was in full flow and provided an amazing sight with its distinctive palm-lined embankments.
Birding Routes
NTRODUCTION TO BIRDING ALONG THE CAPE WHALE COAST
ENDEMIC BIRD SPECIES OF THE CAPE WHALE COAST REGION
PELAGIC ENCOUNTERS FROM KLEINBAAI WITH MARINE DYNAMICS
THE ROOIELS SITE – IN SEARCH OF THE CAPE ROCKJUMPER
AFRICAN PENGUINS AND CORMORANTS AT STONY POINT
THE HAROLD PORTER NATIONAL BOTANICAL GARDEN
BIRDING AT THE KOGELBERG BIOSPHERE RESERVE AND KLEINMOND
BIRDING AT FISHERHAVEN & THE HAWSTON SEWAGE WORKS
THE VERMONT SALT PAN
BIRDING ALONG THE HEMEL & AARDE VALLEY AND ROTARY WAY SCENIC DRIVE
THE FERNKLOOF NATURE RESERVE AT HERMANUS
FROM STANFORD TO THE UILENKRAALS ESTUARY AND BEYOND
KLEINBAAI AND THE DYER ISLAND CONSERVATION TRUST
THE UILENKRAALS VALLEY TO BAARDSKEERDERSBOS AND BEYOND
BIRDING IN THE OVERBERG WHEATBELT IMPORTANT BIRD AND BIODIVERSITY AREA – INTRODUCTORY OVERVIEW
WHEATBELT BIRDING CIRCLE ROUTE 2: THE OUDEKRAAL ROAD
ACKNOWLEDGEMENTS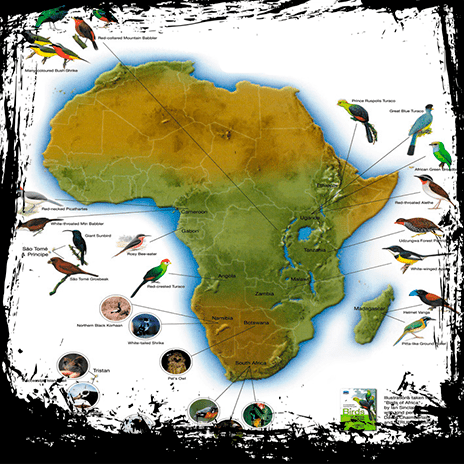 BIRDING IN THE WITZENBERG REGION
BIRDING IN THE WITZENBERG REGION – INTRODUCTORY COMMENTS
THE ENDEMIC AND OTHER SPECIAL SPECIES OF THE WITZENBERG REGION
THE MOUNTAIN PASSES OF THE WITZENBERG REGION
THE TULBAGH REGION 1 – GENERAL INTRODUCTION
THE TULBAGH REGION 2 – THE TWEE JONGEGEZELLEN ROAD
THE TULBAGH REGION 3 – THE THEUNISKRAAL ROAD
THE TULBAGH REGION 4 – THE ROAD TO WOLSELEY
BAINSKLOOF PASS AND BERGSIG WINE ESTATE
BERGSIG WINE ESTATE TO WOLSELEY – AN ALTERNATIVE ROUTE
WOLSELEY AND MICHELLS PASS
BIRDING IN CERES
Flamingo Routes
Introducing the Flamingo Birding Route
Birds and Birding along the West Coast
The West Coast National Park: Geelbek and Surrounds
The West Coast National Park: The Outlying Areas
The Swartland Local Municipal Region: Malmesbury, Hopefield and Moorreesburg
The Swartland Local Municipal Region: Darling and Yzerfontein
The Saldanha Bay Local Municipal Region: Langebaan and Surrounds
Saldanha Bay Local Municipal Region: Saldanha to Velddrif
The Berg River Local Municipal Region: Porterville to Velddrif
The Berg River Local Municipal Region: The Lower Berg River Wetlands